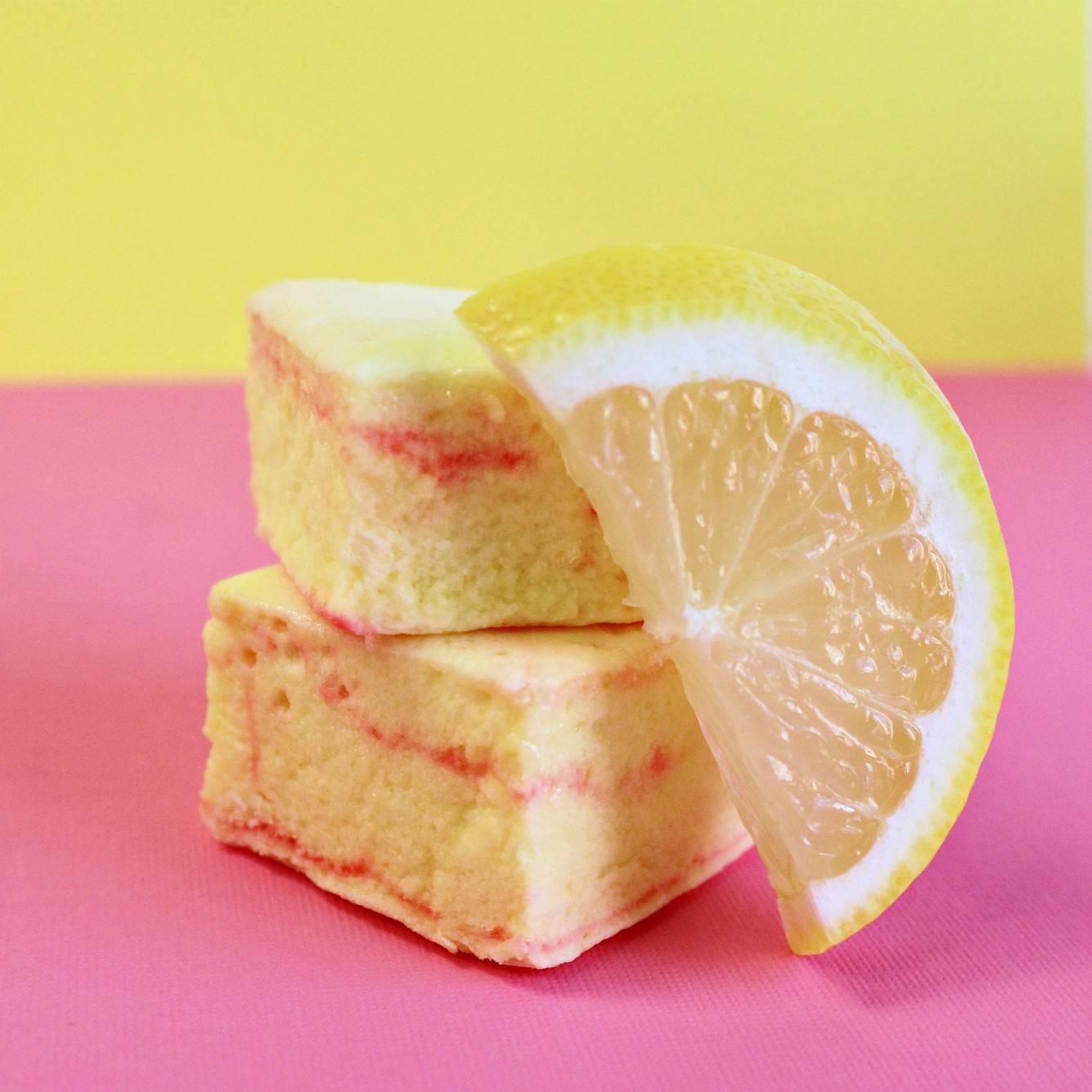 When life gives you lemons...make pink lemonade marshmallows! These marshmallows are extra fluffy, sweet, with a hint of tart--just like a glass of cold pink lemonade on a hot summer day. Plus the pink and yellow swirls make it extra pretty.
But wait... are you thinking... "WHAT? RUDE! I want Avocoado Toast"?! You're not alone! We started to become obsessed with the idea of an avocado toast marshmallow, and it became way more than a joke. It was a challenge and an ever growing idea. Could we even create an avocado toast marshmallow? Turns out, we could! And it was DELICIOUS! Made with REAL pureed avocado, they tasted like everything we imagined they could be!
AVOCADO TOAST MARSHMALLOWS ARE REAL!
Who needs a house when you can have avocado toast marshmallows? Millennials spend way more on them anyway! Created in our millennial pink marshmallow cafe, we packed all of the delicious flavors of your favorite crunchy breakfast into a cube of marshmallow deliciousness! Made with real avocado, chia seeds, pepper, and lemon juice the avocado layer is both savory and sweet. The "toast" layer is buttery with a lightly toasted flavor. Don't forget to take a photo for Instagram before eating. Otherwise, how will people know about your #foodielife?